As a practicing CPA, I prepare income taxes, consult, perform temporary management assignments, and more. At this time I do not prepare payroll taxes. I prepare proprietor, corporation, partnership, LLC, LLP business and individual income taxes.
My California Society of CPAs member listing shows details.
As a former diamond quickbooks proadvisor, I worked with many Intuit-based businesses from point-of-sale to on-line.  I did release the proadvisor program as I feel  many new accounting packages are available at reasonable cost and offering great flexibility.  I continue to service quickbooks, freshbooks, accountant's edge, and many others.  Automating reports with minimal manual manipulation is useful in reducing the time needed to run small business.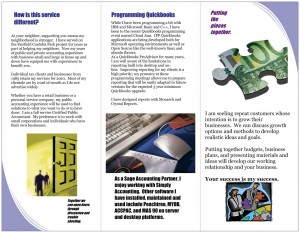 The fun part is developing managment uses and clearing old models.  Clear the 10% of the transactions causing the greatest time loss and concern.  I would like to help you make a small change that results
in a big difference.
Please listen to Steve Rother speaking about Heidi's profession on the Lightworker.com webcast from minute 11:57 to 16.41 where he encourages her business consulting.
Heidi is available as a guest speaker for accounting.  She is available private and telephone appointments in Fairfield, California.  She is also available for speaking engagements and tours throughout the Western States and Hawaii. Please contact us for classes local to you.